Andean Adventures
An Unexpected Search for Meaning, Purpose and Discovery Across Three Countries
By Allan J. "Alonzo" Wind
A memoir of public health and community development service and spiritual discovery overseas in Peace Corps and nongovernmental organizations and USAID, sharing with self-deprecating humor experiences across the Andes and Latin America. For some, a provocative discussion and meditation on searching for meaning and purpose after college. A story of successes, failures, redemption, challenges, faith and perseverance.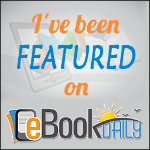 Global Development Executive and Strategist
Allan J. "Alonzo" Wind
Mr. Wind is a retired Senior Foreign Service Officer from the U.S. Agency for International Development (USAID), having worked off and on with the Agency primarily overseas on diplomatic assignments from 1990 to 2019 in the Peru, Nicaragua, Angola, Nigeria, Iraq, Afghanistan and South Africa and the Southern Africa Regional Missions. In these roles he provided oversight to U.S. government foreign aid development and humanitarian assistance, and supported U.S. Ambassadors as their senior development officer on multiple U.S. Embassy Country Teams.
He previously worked as the Global Programme Coordinator for the International Save the Children Alliance Secretariat and as a Country Director and Health Sector Coordinator for different nonprofit private voluntary organizations including CARE and PLAN International in a range of countries including Ecuador, Bolivia, the Dominican Republic and the United Kingdom. He has always been an avid science fiction fan and sometime writer, and notes that writing science fiction was invaluable for U.S. government work.
Kris Organ
Service Employees International Union Organizer, retired
"I had no idea, when Allan was driving me around in his Brown Bomber apparently trying to kill us all, that he would find genuine and faith-inspired ways of improving the world for ordinary people. His transformation into Alonzo, an international development activist, stirs the imagination for us, young and old."
"I just finished reading your book.  ¡Felicitaciones!  It's very well done.  A lot of reflecting on the role and structure of foreign assistance, on religion, and on other topics we all spend time questioning and dealing with, and it's good to see that you came out well on all aspects. Having lived in all three of those countries, for a total of 14 years, I enjoyed your anecdotes.  They brought back many memories."
Todd Krim aka "Mr. Charity"
President & CEO TKG |THE KRIM GROUP
"I had the opportunity to meet Alonzo Wind in action in South Africa and appreciated what USAID under his lead was doing to address HIV AIDS there. This narrative from the beginning of his career is a fun window into his early experiences on another continent. I find inspiring his message about encouraging national service in arenas like the Peace Corps, once it is re-established again. As someone who encourages people to do all they can to promote the social good, this is a rewarding and positive read."
"As long as poverty, injustice and gross inequality persist in our world, none of us can truly rest." 
Nelson Mandela